Office Policies
Getting Started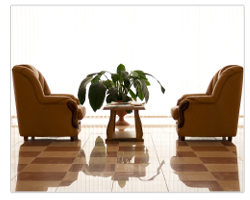 To make an appointment, call Dr. Borden's office at 972-542-8300. If we do not answer, please leave a message and we will call you back within the business day or after business hours. When leaving a message to make an appointment, please state your name and phone number clearly.
For your first appointment, arrive 20 minutes early to fill out necessary paperwork and required forms for treatment. Please make yourself comfortable in the waiting room until we are ready to receive you.
Paying for Therapy
Free Consultation: The initial consultation with Dr. Borden is free of charge. This consultation does not constitute an agreement to treat, but only helps determine if you will become a client. If we mutually agree that treatment should be initiated, a client intake packet must be completed after this consultation in order to contract for treatment.
Fees: Licensed clinical psychologists normally charge between $150 and $250 for a standard 50-minute therapy hour. Clinicians who specialize may even charge more. With the desire to make her services affordable, Dr. Borden's fee is $175 for a 60-minute session. Fees may vary according to a number of circumstances including:
Qualified needs-based rates
Flat fees for psychological evaluations, reports and other services
Fees are established before the first appointment or during the initial session and are paid at the conclusion of each session by cash, check, or credit card. Having payments ready in advance avoids using therapy time for processing.
Insurance: Dr. Borden is considered an out of network provider, also referred to as a point of service. We therefore do not process insurance. If you would like to use insurance, you must pay Dr. Borden in advance and then seek insurance reimbursement on your own from your insurance company. If you will be seeking insurance reimbursement for your treatment, you are responsible for filing the billing statement given and following up on reimbursement. If you intend to do this, we can, upon request, provide a billing statement that contains necessary codes and provider (therapist) information for insurance processing. The length of time it takes to be reimbursed varies with each insurance company and is not under our control. If you expect to use insurance please check your coverage carefully before initiating therapy. Be sure to ask the following questions of your health insurance company:
Do I have mental health benefits with my plan?
Are there some diagnoses my plan does not cover?
What is my deductible and has it been met?
How many sessions per calendar year does my plan cover?
If it is a family plan, how many sessions are covered per family member per calendar year?
When does my calendar year start and end?
How much do you pay for an out-of network provider?
Do I need preauthorization?
Are there additional forms my provider (therapist) needs to complete besides a coded billing statement and receipt in order for me to be reimbursed (depending on the extent of forms needed Borden Psychological Services may not be able to comply).
Due to the rising costs of health care, insurance benefits have increasingly become more complex in their contractual restrictions as an in-network provider. It is sometimes difficult to determine exactly how much mental health coverage is available. "Managed Health Care" plans such as HMOs and PPOs often require authorization before they provide reimbursement for mental health services. These plans are often limited to short-term treatment approaches designed to work out specific problems that interfere with a person's usual level of functioning. It may be necessary to seek approval for more therapy after a certain number of sessions. While a lot can be accomplished in short-term therapy, some patients feel that they need more services after insurance benefits end. Therefore, I have chosen to be an out-of-network provider so that we as a team can be in control of the amount of sessions you may need, and our therapy relationship will not be interrupted by managed care.